Instructor and Council Member Dominic Caserta Accused of Sexual Harassment
"He told me he could barely resist the urge to kiss me…and that was when his intentions really hit me hard. The doors were locked, and I was trapped in the car with him. I was paralyzed in that moment, and I really thought, what should I do if he actually, you know…I didn't have any control over the situation."
In the fall quarter of 2017, Lydia Jungkind, 19, walked into Dominic Caserta's Foothill College classroom for what she expected to be the first step in attaining her dream degree in political science from an American college. Seven months later, the German international student found herself locked in the instructor's car as he allegedly touched her outside of his Santa Clara home.
"There were definitely some red flags," she recounted. "He used to call me 'Ms. Germany' when he couldn't remember my name. Even when he could, he still called me that." When questioned about other episodes of name-calling in the classroom, Jungkind recalled that there were "a lot of girls in that class" and that he "had the habit of rather talking to their boobs than to their eyes."
Engaging with Caserta, even outside of class hours, was an unofficial requirement to pass his class. The political science instructor, Santa Clara City Council member, and 2018 candidate for Santa Clara County Supervisor required his students to fulfill 15 civic engagement volunteer hours by working for his campaign, which was pre-approved and accessible for his students, or finding an alternative on their own.
Jungkind, eager to pursue her dream of working in politics, toiled away for long hours at the council member's campaign headquarters which was located in his family's living room. "When he was there, I was there," she stated. "And when he wasn't there…I was still there."
The student described an incident when Caserta called her over to speak to him after their last class meeting. She said that he hugged her tightly, and asked her to continue working with him on his campaign as field director. Jungkind was excited by the opportunity for an official role on a political campaign, despite what she describes as escalating harassment from her teacher and now, employer. "I just laughed it off at the time…I only recently realized the extent of what he did…the line between what's appropriate and not appropriate is very thin, but Dominic Caserta crossed that line by many miles with me," she alleged.
"I told him no, stop!" the 19-year-old recalled. But Caserta would not listen. The instructor often engaged in unwanted physical contact with female volunteers and pushed back if they told him to stop, according to multiple sources.
Jungkind, well aware of the harassment directed towards her throughout the campaign, was driven to continue working partly due to Caserta's promises. "He basically told me on multiple occasions that he would write me a glowing recommendation letter to anybody…With this student visa, after you complete your AA , you can work a year in a job that has to do with your major. In order to get a job like that, being part of a successful campaign would have been good for me."
Multiple people interviewed for this story said Caserta's actions were not isolated incidents. Eyewitnesses also revealed that Caserta allegedly acted inappropriately with multiple volunteers on his campaign and students while in their presence. According to Ian Crueldad, Caserta's former campaign manager, most of the victims were "young, female college students."
Crueldad witnessed multiple acts of harassment — behavior that eventually drove him to leave the campaign. "I've seen him touch volunteers on the side, or where their stomachs are, give volunteers massages, touching them on the shoulders, kisses on the cheek; I've seen him do a lot of things like that," he recalled.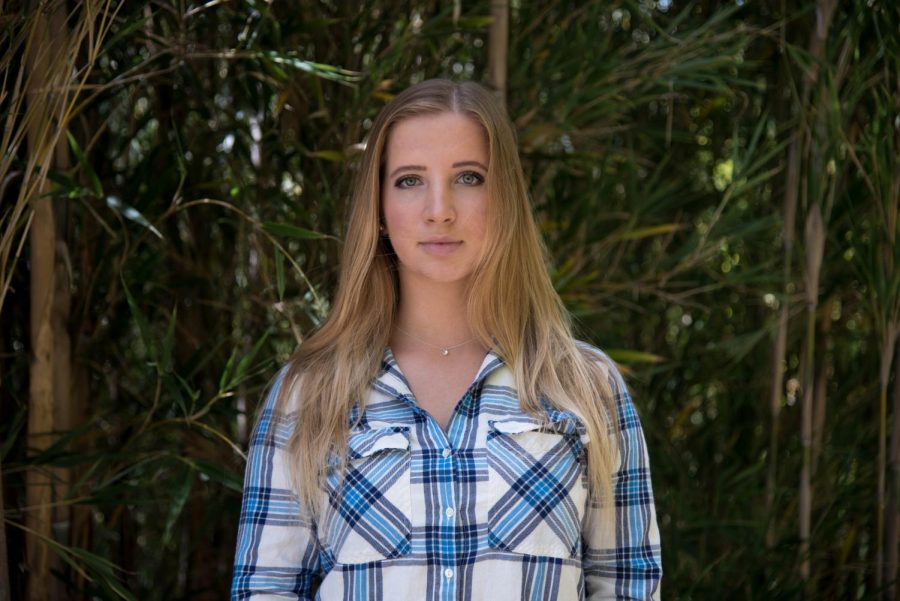 After a draft of his resignation letter citing inappropriate office behavior was leaked to the media, Crueldad alleged that Caserta called him three times, threatening to "come after him."
Caserta was observed making sexual or flirtatious advances on Jungkind by two witnesses also volunteering for the campaign. Crueldad described the environment as "unsafe and uncomfortable," stating that Caserta frequently discussed and commented on the breasts and bodies of young, female college students with him and male volunteers.
"Every time he would call me in his office he would just be in a towel, or he'd be lying down taking rest with no shirt on. He would walk around in the hallways…just in a towel," Crueldad continued. Jungkid also claimed that Caserta frequently called her into his bedroom while he lay shirtless and covered only by a bath towel.
"
I've seen him touch volunteers on the side, or where their stomachs are, give volunteers massages, touching them on the shoulders, kisses on the cheek; I've seen him do a lot of things like that.
— Ian Crueldad
Ayush Ullal, a student at De Anza College and Caserta campaign volunteer, also witnessed Caserta calling Jungkind into his bedroom: "He was hitting on her; he was trying to flirt with her…He shouldn't be around college kids."
Allegations against Caserta have been reported since 2002, when a Santa Clara Unified School District and Santa Clara Police investigation found that there was "sufficient evidence to determine the impact of [his] comments and actions have created a hostile workplace environment for our students in violation of District Policy 4321."
A May 8 press release from the Caserta campaign, however, stated that the independent reports and allegations made against the council member throughout his teaching tenure at Santa Clara High School "are simply false and made up."
"I unequivocally deny these allegations…They were investigated thoroughly by the [Santa Clara School District] district and I was exonerated," it continued. The campaign office has not responded to a request for comment on allegations from Foothill College students at the time of writing. The victim said she had filed a police report with the Santa Clara Police Department.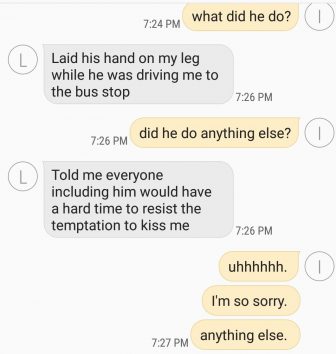 Sean Bogle, dean of student affairs at Foothill College, explained that jurisdiction over accusations against faculty is "handled outside of [his] realm of responsibility."
"That being said, any student who may have experienced sexual violence or have been a victim of that…I stand ready to support that student and any other student who may have a concern like this," he concluded.
Vanessa Smith, publications, publicity and editorial coordinator, as well as interim director of marketing and public relations, declined to comment on the allegations at the time of this report. Dean of Political Science, Kurt Heug, along with Foothill's Title IX investigator, Laureen Balducci, also declined to comment. The Script has not confirmed any active investigation around Caserta's actions at either Foothill, De Anza College, or any other institution.
"I think looks should not matter in education," Jungkind said. "Gender should not matter in education. Your weight, your looks, it shouldn't matter. Teachers should treat each student equally." It's the type of education Foothill and every other academic institution strives to offer — an environment Jungkind felt she was nevertheless deprived of.
Update: A total of four people have filed reports with the Santa Clara Police Department accusing Caserta of sexual harassment on May 11. 
Do you have a confidential news tip? The Script would like to hear from readers who want to share their stories with our journalists. Email us at [email protected].
Leave a Comment