Students "Borrow" Confidence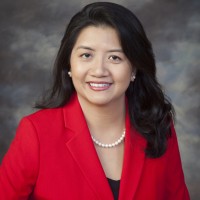 Thuy Nguyen, Contributing Writer and President of Foothill College
May 4, 2017
On Monday, the Board honored outgoing Student Trustee Courtney Cooper for her exceptional leadership.  Courtney is also President of the State Student Senate – the second Foothill student in a row to serve in a position representing probably the largest higher education student population in the world. Courtney spoke emotionally about how she had less than a 2.0 GPA when she came to Foothill.  She did not think she could be successful.  Yet, Foothill faculty and staff believed in her.  One professor told her that she was a "good student," and it made such a difference for her.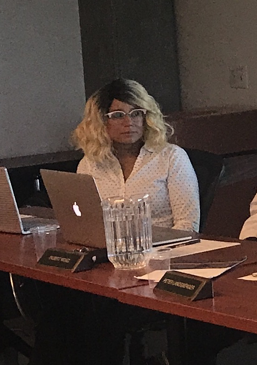 Many of our students, for whatever reason, may come to us with less confidence in their abilities.  They "borrow" our confidence in them as they get their own bearings, their own confidence.  How willing are we to lend students some confidence?    As an African American woman, a former foster youth, and a student with disability, Courtney is a testament of how Foothill College could make a difference in students' lives.
Courtney's growth at Foothill reminds me of
Tim Wise
's talk.  Is her success the exception or the rule at Foothill?
Thank you to those who attended or watched live stream the Tim Wise talk last Friday.  Tim Wise spoke simply, bluntly about white privilege and the burden of representation by students of color and other underrepresented groups.  That burden is real, as I have felt it myself though having no idea what it was called then.  Yet, Mr. Wise is also right: we all hold some degree of privilege and should be able to relate from both sides. 
We debriefed his talk at President's Cabinet on Monday.  We will also have a discussion with the management team. 
A captioned video of his talk can be found here: 
https://youtu.be/hxT5B3jaXbU
.  It is definitely worth watching, especially the survey of the attendees and discussion afterwards. 
Also at Monday's board meeting, ASFC President
Ramiel Petros
and the student leadership team presented the ASFC budget.  They knocked it out of the park: well dressed and well spoken.  The board was impressed.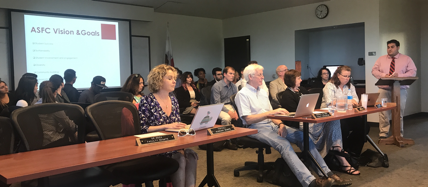 You probably noticed the student elections these past three days.  Tomorrow (Thursday by 2 p.m.) is the last day to vote.  As of earlier today, nearly 1,200 students voted (last year was 357 by the end).  Thank you students
Ramiel
,
Basil
, and
Samal
; and Dean
Thom Shepard
, Prof.
Daphne Small
, and
Bradley Creamer
in Marketing for
streamlining the election process this year to spur participation.
Encourage students to vote by 2 pm, with this note from ASFC: 
Vote in the ASFC Elections and You Could Win A Laptop
Your voice and your vote matter! Help pick the new leaders of the Associated Students of
Foothill College. Voting is open May 1-4. Vote by 2 p.m. on May 4 and you'll be entered to win a
new MacBook Air. To vote, 
go to MyPortal
, click "Campus Events," select "FH Student Voting,"
then select the ballot and vote for your candidates.
Upcoming Events!!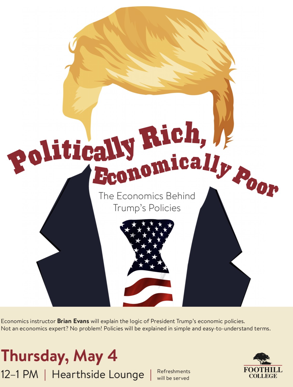 Today (Thursday May 4) at 12 pm in the Hearthside Lounge is also a "Teaching Moments" talk by well-regarded Economics Professor
Brian Evans
Professor Evans and Fund the Future will also host a "Global Poverty Dinner" on Friday, May 12
th
. 
  RSVP by this Friday at
[email protected]