Introducing Women in Business
The latest anticipated club on campus that supports and inspires women in the world of Excelling in Business.
Foothill College has an exciting club on its campus, The Women in Business Club. The club is experiencing a relaunch, and students couldn't be more excited, with an aim to inspire, empower and support women interested in business entrepreneurship. The current club officers have been actively working this Spring in anticipation for the Fall. Having a smooth launch into careers of business is essential, and all members will be able to better ensure this by utilizing the club's offerings of skill building and networking.
Bridging the gender gap seen in male-dominated fields is key. Just like other female-related clubs, the Women in Business Club aims to do so. The organization of workshops, seminars, and skill-building events will help members gain practical insights and learn from experienced professionals. Through these interactive sessions and hands-on activities, the hope is to allow all women to enhance their understanding of real-world business scenarios.
It's no secret that networking is a significant asset for any aspiring professional, and the Women in Business Club recognizes its significance. To facilitate connections, the club plans to invite local accomplished female entrepreneurs, business leaders, and industry experts as guest speakers. These interactions will provide members with a unique, once in a lifetime, opportunity to learn from experienced, successful, women in various fields that are in Business.
The club is also focused on creating a supportive community where members can practice building self-confidence. Instilling this nurturing environment will help with personal empowerment and the sense of belonging. Ultimately, the club's inclusive environment will offer a safe space for discussions, collaboration, and the sharing of entrepreneurial ideas.
Women in Business paves the way for a brighter future for many women in the business and entrepreneurship world. The upcoming relaunch of the Women in Business club most definitely carries a promising chapter for all aspiring female business professionals. You can find the club on Instagram @wibfoothill, where regular updates will be given, and resources can be found.
To get more involved this spring quarter, The Women in Business Club is currently being sponsored by the BEC Innovation Challenge and open volunteer help.   Feel free to reach them through the club's email. [email protected]
Leave a Comment
About the Contributor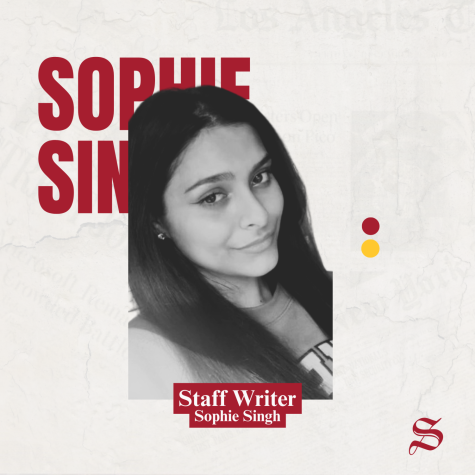 Sophie Singh, Staff Writer
Sophie is a first-year student at Foothill College, majoring in Business Administration. She is deeply passionate about writing and loves to produce poetry in her free time. In addition to this, she is devoted to her advocacy work for students with learning disabilities.
Her writing is a reflection of her passion for creating a more equitable society and education.