Learning Disabilities and Higher Education
Nearly 19% of college students have a learning disability. While 94% of students with disabilities receive accommodations throughout their K-12 journeys, yet only 17% receive accommodations in postsecondary education, the remainder experiencing difficulties obtaining support. 72% of parents find it challenging to find information about college disability services for their kids.
According to the California Department of Education 2020-2021 Data Summary, only 68% of students with disabilities will complete high school, and over 72% will take five years to graduate. Of 6.7 million, only 18% hold a bachelor's degree, considerably lower than 36% of the general population.
These students can receive an equitable education with appropriate academic, social, and emotional support.
Bill S.2550 was submitted by Senator Robert P Casey Jr. of Pennsylvania on July 29th, 2021, to amend the Higher Education Act of 1965 to provide students with disabilities, and their families, with access to critical information needed to select the right college and succeed once enrolled. This Act cites as the "Respond, Innovate, Succeed, and Empower (RISE) Act of 2021."
This bill would streamline the process to qualify for disability services. Requiring colleges to accept various forms of documentation of a disability, such as Individualized Education Program (IEP), 504 plans, doctor notices, psychologist evaluations, and to report data on students with disabilities in the Integrated Postsecondary Data System. The Act would also provide resources to train faculty on better supporting their students with disabilities. .
The bill also authorizes $10 million dollars for the National Center for Information and Technical Support For Postsecondary Students with Disabilities, a resource center that provides technical assistance and information to anyone needing information about disability and higher education.
The statistics speak for themselves; continued advocacy on the postsecondary level for students with disabilities is still greatly needed.
As a community, we can help! Congress is currently negotiating for next year's federal budget, which means now is the time to have our voice heard and urge Members of Congress to invest in students with disabilities and sponsor the RISE ACT. By submitting letters of support through the organization NCLD – National Center for Learning Disabilities – we can continue to advocate for an equitable education for all. Their website is www.NCLD.org/RISEACT.
Leave a Comment
About the Contributor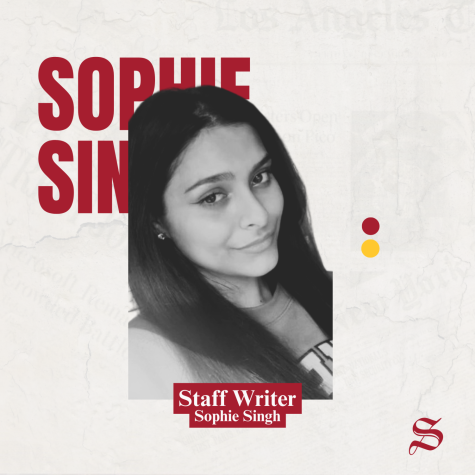 Sophie Singh, Staff Writer
Sophie is a first-year student at Foothill College, majoring in Business Administration. She is deeply passionate about writing and loves to produce poetry in her free time. In addition to this, she is devoted to her advocacy work for students with learning disabilities.
Her writing is a reflection of her passion for creating a more equitable society and education.