Finding zen through simple drawings: Campus Art and Wellness group hopes to help students avoid burnout
Students dealing with academic-related stress is a problem every campus faces. Our campus is no different. Foothills Art and Wellness group hopes to provide a space for students to take a breather and create. Through a simple drawing process known as the Zentagle, Instructors Alexis Donato and Jenny McGrath guide attendees through a meditative art lesson. 
So what are Zentangles and how are they made? Zentangles are small abstract drawings made up of repetitive patterns. The only materials needed to participate are a pen, a pencil, a square piece of paper, and a tool to blend. This group follows an 8-step creative process beginning with a moment of gratitude and appreciation. After placing a dot in all four corners of their paper in pencil, they connect the dots and draw a square border in pencil as well. When this is completed you divide the square into sections (again with pencil). Once you have your sections, you begin to "Tangle" – meaning drawing repetitive patterns in each section in pen (usually different patterns in each section). Having done this you now get to add shading with pencil and blend where necessary. As a finishing touch you initial and sign with the session returning to a state of appreciation, this time about your finished product.
"During the pandemic, we were looking for a way to help students struggling with their mental health and to give them a place to pause," said Professor Donato. "Sometimes it's easy to get caught up in the feeling that there's not enough time for mindfulness…but it is very beneficial for students' mental health and academic achievement." 
Both instructors shared their experiences with how the Zentangle method helps them and the attendees. "It's a great way to stay present," shared Ms. McGraff. After showing that she chose to draw out of the boundary with her Zentangle, Ms. Donato added "It's a good way to practice not being a perfectionist and let the patterns go where they go."
The club meets every Wednesday at 11 am on zoom, the link can be found on the foothill events website. They are open to any student looking for a place to relieve stress and create.
Leave a Comment
About the Contributor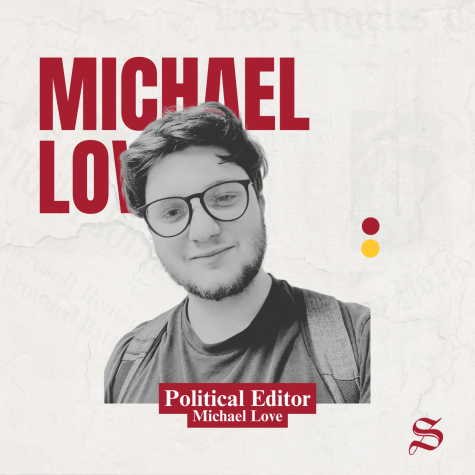 Michael Love, Political Editor
Michael Love is a Political Science Major at Foothill College and is currently taking the Journalism 22B class. A big fan of music, he is also a Hip Hop Recording Artist and performs at live shows frequently. Michaels' first piece with The Script is a review of the play "Into The Woods"