Promo: Foothill's Independent Student Research Initiative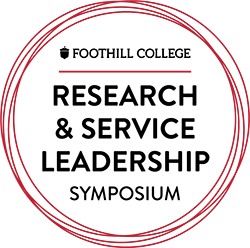 To support one of the college's yearly goals to increase service leadership and research, a new program called the Independent Student Research Initiative has been established with the support of college President Thuy Nguyen. The program has been in development for the past two quarters, and is now accepting applications for enrollment and inquiries for the Spring quarter.
Through the ISRI, students have the opportunity to receive Independent Study credit by engaging in a research project of their own design in their field of choice, with the support and guidance of assigned student mentors and Foothill faculty instructors. Participation as a researcher entails designing a research project, submitting a pitch, and working with a mentor and faculty instructor as the study progresses. Acceptance into the program also guarantees publication through the ISRI and a chance to submit for publication with The Script. The ISRI team feels passionate that hands-on work experience will set students apart as a job or transfer applicant, and that advanced academic writing skills are vital in careers after graduation and in upper-division university courses after transfer.
Independent Study is Foothill College's way of offering students the opportunity to explore a field of interest through a hands-on project experience while working alongside a faculty instructor.
According to the Independent Study contract, "[Independent Study] provides an opportunity for the student to expand their studies beyond the classroom by completing a project or an assignment arranged by agreement between the student and instructor. The student is required to contract with the instructor to determine the scope of assignment and the unit value assigned for successful completion."
Students can receive up to 6 credits per department in Independent Study credit. Research projects can be conducted individually or as a team. The ISRI is currently partnered with faculty and deans from Psychology, Anthropology, Economics, Sociology, Fine Arts & Communication, and Kinesiology & Athletics, and is working on adding more departments, particularly STEM, to our program.
The ISRI aims to foster a partnership between many campus programs and organizations. Foothill's resident librarians have offered their expertise in research methods and writing to help students narrow a research focus and find reputable sources for their information. The Honors Institute houses students who have presented research projects of their own at the yearly Bay Honors Consortium Honors Research Symposium, and many of these students are now available as mentors for new researchers. Foothill now hosts its own annual Research and Service Leadership Symposium, which has partnered with the ISRI, and program members are invited to present at it.
Students are encouraged to join the program regardless of research experience level. Students with established project ideas that need faculty advisement, seek credit, or would like to be published are welcome to apply. Research experts the ISRI has partnered with at the library, along with student mentors, are available to students who have a field of study in mind, yet don't know what research project to conduct or how to narrow their pitch. Students with no previous research experience are also welcome to contact program staff and learn more about what steps to take to starting their own research project and getting published. At the core of the ISRI's mission is inclusivity and support for any student wishing to enhance their college and career experience with their own research project.
To get involved with the ISRI and become a researcher, program ambassador/staff member, or a research mentor (or all of the above!), or for inquiries, please contact [email protected]. To learn more, please visit foothillisri.com.
Leave a Comment