"Indelible India" Photo Showcase: India's Impression on Foothill Photographers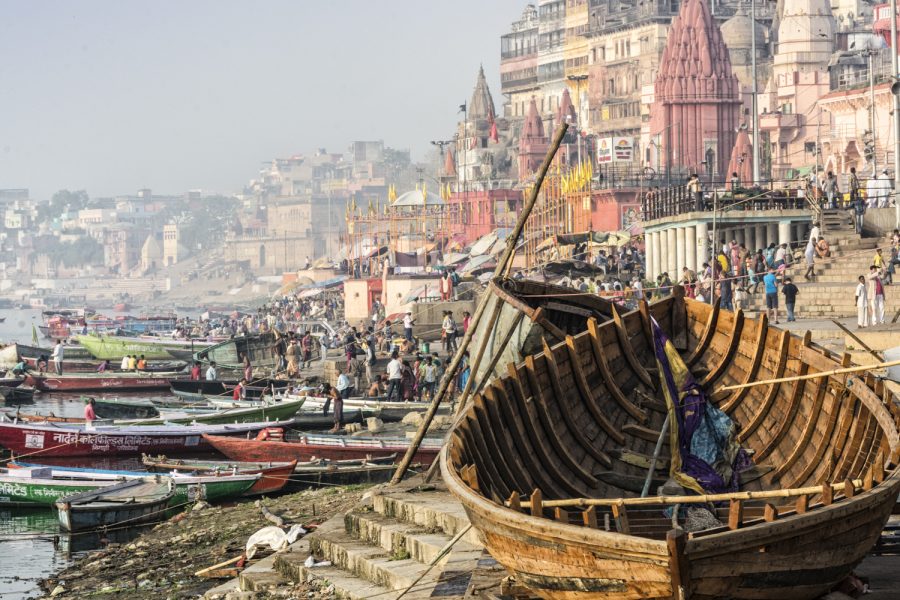 A new photography exhibition is coming to Foothill College tomorrow evening. Professor Ron Herman, event organizer and Foothill photography professor, describes the exhibit:
"Few countries in the world carve such a deep and lasting impression on a traveller as does India. India is steeped in history and comprised of a diverse mix of geography, tradition, architecture and religion. Now at Foothill College, "Indelible India" showcases images of India's cultural treasures, spiritual wonder, natural beauty and remarkable people. Thirty-two photographs will be on display at the Krause Center for Innovation (KCI) Gallery, Foothill College, February 1, 2018 through March 31, 2018. An opening reception will be held on February 1, 7-9 pm.
Images for the exhibition were created during a two-week trip led by Foothill College Photography Professor Ron Herman. The trip included visits to Delhi, Agra, Jodhpur, Jaipur, and the ancient city of Varanasi. The photographers, including current and former Foothill College photography students, captured images of daily life in Northern India."
Herman highlighted that he was interested in bringing elements of the trip back home for more people to see.
"The inspiration was that I took students to India in 2016, and we wanted to kind of share what we saw and what we experienced with the Foothill community."
Through their lenses, these photographers explored various facets of Indian culture, including a Hindu aarti ceremony held on the banks of the Ganges, a kushti wrestling facility, a widow ashram housing women who have been ostracized from society after the deaths of their husbands, and celebration of the ancient Holi festival signifying the coming of spring and the rebirth of nature.
According to Herman, a key aim of the event is cultural education.
"I hope that people learn something about India and the culture, and that it may inform their perception of India — that it may give them new information."
Exhibiting photographers include Katherine Bazak, Mila Bird, Barbara Buchholz Collins, Michael Collins, Ron Herman, Mary Ellen Kaschub, Annabelle Port, Gabrielle Rondell, Joan Sperans, Don Wheatley, and Kate Winn-Rogers.
The exhibit is located in the KCI Gallery, on the lower level of the Krause Center for Innovation at Foothill College 12345 El Monte Road, Los Altos Hills, CA 94022. Parking is $3.00. Please park in Lot 4.  Disabled parking in Lot 4-B. KCI hours of operation are Monday – Friday: 8:00am – 6:00pm; Saturday: 9:00am – 4:00pm; Closed on Sundays and holidays.
More information on the exhibit can be found at indelibleindiablog.wordpress.com