Journalism Is Dying and it's on us to save it
Foothill Community College has had a journalism problem for the past sixteen years. The Sentinel, which was the original school paper that ran from 1958 – 2007, met the chopping block after a controversial piece misrepresenting a professor's stance on the Israel-Palestine Conflict. The Script, the successor to the Sentinel, was produced from April 14, 2017 until December 3, 2019, when the Covid-19 pandemic caused the whole campus to shut down, killing audience engagement. It has now been revived again, with the first post in three years being released on November 19, 2022 by the new Editor-In-Chief Joaquin Arig. But why should the students of Foothill care about a college paper that has been relatively erratic?
Arig hopes the Journalism Club can prevent the paper from being dissolved again while gradually progressing towards bigger goals and actually sustaining them. "Just [being] visible to the Foothill community because when they see that the paper is active, the whole Foothill Community also becomes more active, right? Ever since we started during the Fall quarter, we've made significant progress. I honestly feel more stressed this Winter Quarter [in a good way] because more and more people are reaching out to us."
It may be a small sample size, but he is optimistic given the fact that students outside the club and the class have been submitting stories in their submission form. The Script is looking to have a greater presence on campus, highlighting clubs, covering school events, and reporting on local and global news pertinent to Foothill Students.
The Script has been in a rough patch for the past few years. Furthermore, the latest newspaper was published in 2018. It couldn't survive during the most impactful four-year stretch in recent human history, and we've missed quite a lot in that time, including multiple wars, simultaneous global health crises, inflation, and a literal coup attempt. We don't want a campus wide journalistic blackout to happen again. So that's where the community comes in, we need your help. There are hundreds of stories worth telling every single day that never get told. Now's your chance to tell your stories, highlight injustices, promote your events, and have public discussions.
For those looking to do their part in combating misinformation online or pursuing a career in journalism, you can join the Journalism Club. We're actively developing The Script, and we're looking for dedicated people with a wide range of skill sets: writers, copy editors, freelance journalists, artists, photographers, translators, and web developers. Our goal is to create an atmosphere that is welcoming and encourages camaraderie. If the idea of joining the Script community sounds daunting to you, please know that you are free to contribute as much or as little as you feel you have time for. Everyone is welcome and encouraged to participate. So if you're looking to go into journalism, hoping to add some publications to your  resume, or just have a story to tell, please join us.
Arig, when he joined The Script himself during Fall Club Day, had no idea what to expect. "I remember meeting Vannesa, the club adviser, and asking where the Journalism Club is. She told me it was inactive at the time. So I asked if we could somehow revive it, and she was happily on board. Looking back, we've certainly come a long way."
The Script team is looking forward to working with and serving the Foothill Community. It's been a long time coming, and there have been many ups and downs, but The Script is finally coming together. Many wonderful people have devoted their time and energy to revitalizing the project after all these years. I want to especially take note of the current The Script crew since they are awesome and put a ton of work and effort into the publication. So, from the Script team to the entire Foothill Community, we can't wait to serve the campus and provide accurate up-to-date information on all things Foothill, and we hope you'll join us.
Remember, the only way the Script will die is if we as a community let it.
View Comments(1)
About the Contributor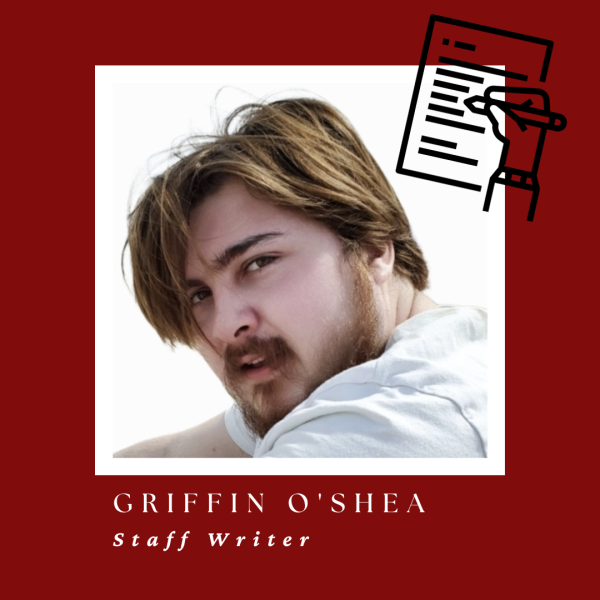 Griffin O'Shea, Staff Writer
Griffin
 is currently working towards a degree in Political Science. He enjoys keeping up on current events and is a bit of a news junkie. His interests include politics, board games, video games, forensics, risk analysis, sports, and lounging with purring cats.