Reflecting on My First Thanksgiving: A Thankful Cupful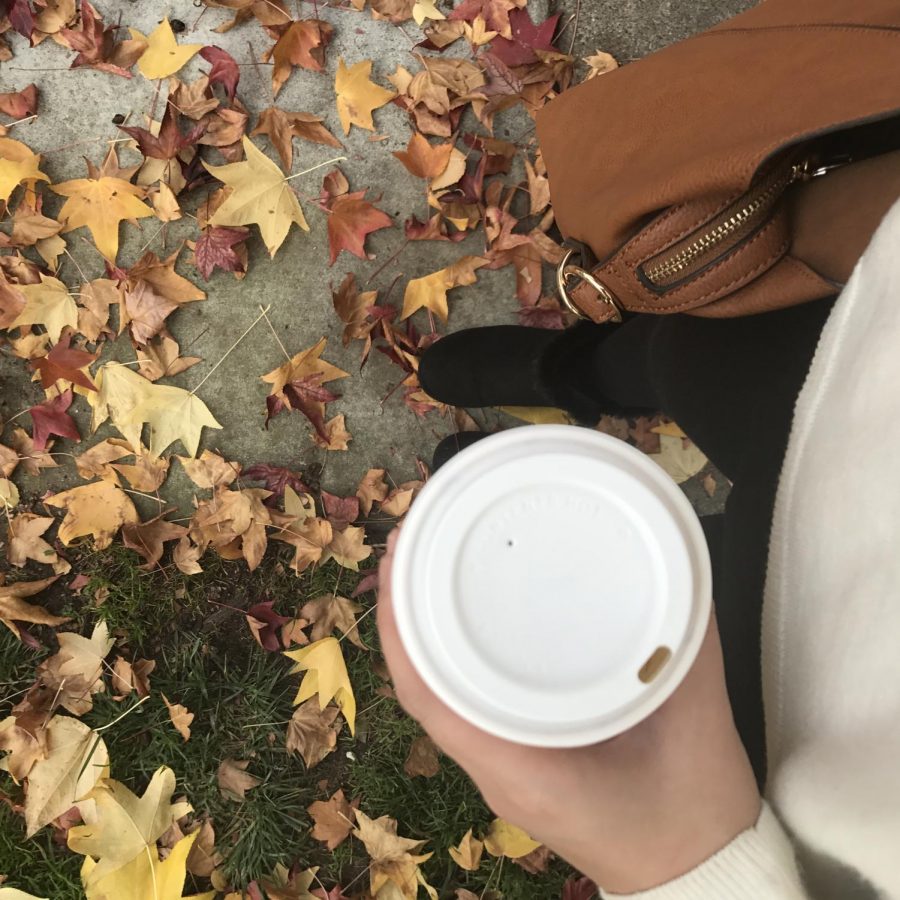 Natasha Tj, Staff Writer
November 26, 2017
While some of my friends bought plane tickets for thanksgiving or drove home to gather with their loved ones and feast on savory meals and conversations, being an International student, I had zero plans.  I waited for invitations to my friends' Thanksgiving dinner or considered roasting my own turkey. Despite the dreaded thought of spending the holiday alone, my first Thanksgiving was an insightful experience. Eventually, I was invited to a Thanksgiving dinner by my American friend. It was a big dinner with more than 15 people, mainly friends and family. All of us sat down to a traditional Thanksgiving meal — turkey, gravy, mashed potatoes, bread, pumpkin pie, cranberries, chocolate cake and even  some Asian dishes. While feasting, we went around the table and shared our gratitude. Some were grateful for their jobs, others for their health, some were grateful for their family and friends and some were simply grateful for the food on the table. After a few jokes, catch-ups and four big slices of turkey, it was finally my turn.
"So what are you grateful for?"
"Coffee," I said.
My response was greeted with laughter. I guess my dinnermates thought I was making a joke out of the habit. If only they knew, my Thanksgiving reflections did not start at the dinner table. They did not start when I entered the room, or upon smelling the roasted turkey. In fact, the reflections had started in the morning when I decided to head out, take my ecopass and commute to the nearest coffee shop in downtown Mountain View.
When I got off the bus that morning, the street was so empty but once I entered the coffee shop, it filled me with warmth. To celebrate my first Thanksgiving, I decided to indulge in a global stereotype of America: a pumpkin spice latte. After seating myself comfortably in a cozy corner, I took a sip of my (first) pumpkin spice latte with whip cream, before setting the mug down gingerly.
Coffee has always been one of my favorite drinks, it's one of my best buddies for all-nighters and deadlines, but yesterday, I learned that it means so much more than that. I remember the first time I ordered coffee, my question to the barista was, "which coffee is not bitter?" I just realized that he never actually answered that question. He simply recommended different coffee types that are "sweeter" than others.
While enjoying my Pumpkin Spice Latte on a cozy fall morning, my "coffee experience" seemed to flash before my eyes. Taking another sip, I caught myself comparing life to a cup of coffee.
Coffee has its own distinctive taste with sweet and bitter flavors, much like our lives have a unique twist of highs and lows. There are bitter moments in our life, but coffee teaches us that not all bitterness is bad. When we look back and reflect at all the "bitter" things that happened in our life, it made us appreciate the "sweet" moments in our lives even more. I have to admit that I was a sucker for anything sweet and in the past, the only kind of coffee I'd order ended in "Frappuccino," "Macchiato" or "Latte." But now, I have grown to appreciate a warm cup of black coffee.
The same thing goes for a Pumpkin Spice Latte. I could taste the pumpkin of my latte — its overly sweet nature was what I needed. While a mix of cinnamon, ginger, nutmeg and cloves might be too much for others; it hit me just right. Everybody's taste — everybody's sense of "bitterness" — is, in coffee as in life, unique.
You can go to a coffee shop and ask for a painfully sweet or a masochistically bitter coffee, but even still, coffee is coffee. There's always a bitter side of coffee because that is what makes coffee, well, coffee. Although nothing is perfectly sweet, life is beautiful this way.
While Thanksgiving is over, it's never too late to celebrate what you're thankful for.
Have a great week and stay caffeinated!