The Veterans Resource Center at Foothill College
A breakdown of the purpose of Veterans Day and the function of the Veterans Resource Center at Foothill College.
Every year on November 11, the United States observes Veterans Day — a day to honor those who have dutifully served in our armed forces and their family members. Established first as Armistice day in the 1920's, what is now called Veterans Day was initially just a commemoration of the day World War I ended. But since 1954, it has served as a reminder of the sacrifices made by American veterans in all military conflicts.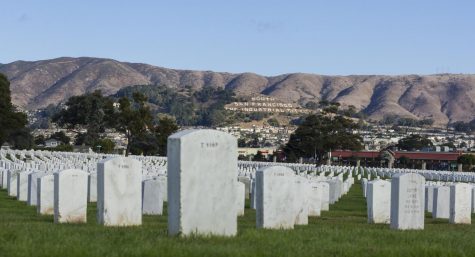 Over 57 million Americans have served in the armed forces throughout our history, and of those more than 1 million have died while serving and protecting this nation. There are numerous memorials and monuments honoring the members of our military, but Veterans Day provides citizens with a yearly opportunity to reflect on the service of our veterans wherever we may be.
"
We help Veterans gain both an academic and social footing in their new lives as students."
— Julie Brown
Of the 22 million veterans currently alive in the US, Veterans Resources Specialist Julie Brown estimates 1,000 of them are enrolled at Foothill — a sizable portion of the student body.
To aid our veteran students, Foothill College has a Veterans' Resource Center (VRC). The Veterans' Resource Center is physically located in room 5403, right next to the Disability Resource Center (DRC), and can be found online at https://foothill.edu/veterans/. As a program and a facility, the VRC offers benefits and support to students who have served in the armed forces.
The VRC works in conjunction with Foothill administration to offer veterans reduced or free tuition, academic counseling, book vouchers, and priority access to other services offered on campus. The program also helps veterans acclimate to student life — many are participating in higher education for the first time. "It's a place to start for disoriented veterans," said Veterans Resources Specialist Julie Brown,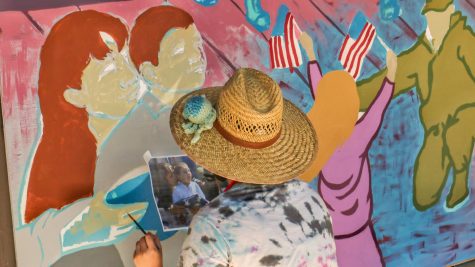 "We help veterans gain both an academic and social footing in their new lives as students."
When asked if there wasn't enough awareness of the VRC on campus, Brown's response was an emphatic "Yes! We offer veterans all sorts of resources that many do not take advantage of, and of course, we encourage all of them to seek out all of the services and assistance that we make available to them."
The Script honors the service of our veterans at Foothill College, and all others elsewhere. For the sacrifices they have made to help protect our nation and each and every one of us, we extend to all veterans a profound and heartfelt "Thank you."
Leave a Comment