In Case You Missed It: Anti-Racism Teach-In at Foothill College
In the wake of the Charlottesville Nazi rallies, not to mention notable instances of  collegiate racism, Foothill College hosted "Together People of College: Anti-Racism Teach In & Rally" last week with the intention of empowering students to take a stand against racism. Organized by English Professor Scott Lankford, The Associated Students of Foothill College, The Script, and Foothill's Honors Connection Club, the event began with a brief outdoor period followed by a series of enlightening talks from faculty, alumni, and current students on the subject of race from various viewpoints.
Students of all backgrounds gathered at the Campus Center Plaza at noon last Wednesday, October 11th to hear the opening address. ASFC President Danya Adib shared how being mixed-race affects different areas of her life, Jocelyn Lombera of Women in Stem and SAGE Club discussed growing up in a Mexican-American family, and Daisy Rosalez roused all present to rise from their seats and, literally, take a stand against racism. President Thuy closed out the personal speeches with a recollection of her youth, cautioning current students against the lack of awareness of global events that existed amongst herself and her peers. Speeches were streamed live to The Script's Facebook Page, and students gathered in the Plaza enjoyed Mexican conchas, candy, and Coca Cola as a delicious means of sharing and appreciating culture.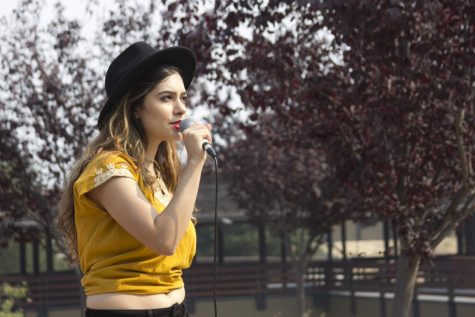 Interested attendees filed into one of two rooms — either the Hearthside Lounge or the Ambassadors Room — to listen to a series of talks by Foothill College students, alumni, and faculty. Some discussions were fact-based, and challenged our minds with historical analysis: Professor Bill Ziegenhorn discussed the institutional history of white supremacy in the United States, while Professor Sam White laid out the historical precursors, and precedent, for NFL protests, asking the audience, "Does Colin Kaepernick have a case here?"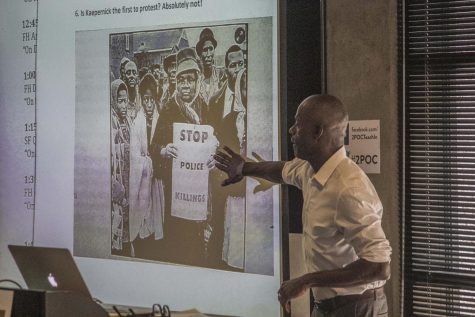 Many speakers also drew from their personal experiences with racism to express its continued prevalence as well as its harmful effects on both populations and individuals. In her slam poem entitled "Dear Racism," Eman Magzoub relays her first experiences with the concept of racism upon entering Kindergarten, personifying the construct as her first friend that "never left [her] side." Lydia Tomeo discussed her life as a Native American, the importance of collaboration, not conflict, between groups of Native Americans, and her race as just one element of her being. In the Student Ambasaddors room, Foothill student gave an emotional testimony "On DACA and Being a Dreamer", while Foothill's new Dean of Equity and Inclusion Christopher Warren spoke on the necessity of Equity on college campuses.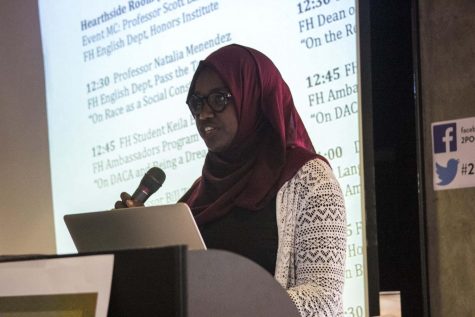 By presenting a broad variety of perspectives, 2POC sought to compel students both emotionally and logically to reexamine prejudices and to be more critical of racism and its manifestations. Events like these — organized for students, by students – that create spaces for conversation and discussion display the Foothill community's dedication to be staunch opponents of racism, and in turn supporters of students of all backgrounds and their voices.
The Anti Racism Teach-In will be a continual program at Foothill College. Students interested in organizing or speaking at future events may email Dr. Scott Lankford at [email protected]
Leave a Comment