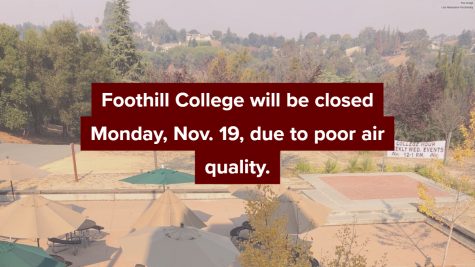 Sarah Hamidi and Liza Mamedov-Turchinsky

November 19, 2018
A Foothill-De Anza District emergency notification sent to students at 4:27 p.m. stated that classes will be canceled on Monday, Nov. 19, due to poor air quality. Though air quality in the Bay Area has improved slightly, district leadership decided to close campus "in abundance of caution for heal...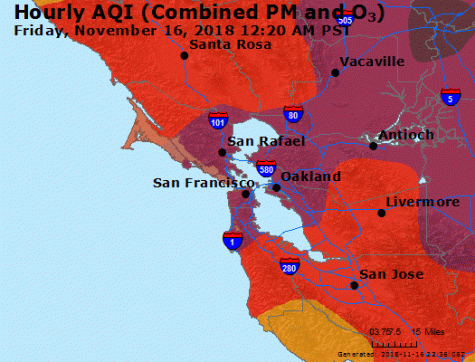 Liza Mamedov-Turchinsky, Editor-in-Chief

November 16, 2018
As air quality continues to worsen in the San Francisco Bay Area, cities have opened public spaces for anyone seeking refuge from wildfire smoke blanketing Northern California. Air pollutants from the Camp Fire have created very unhealthy or hazardous conditions in the region expected to continue thro...