Foothill College hosts STEAM Experiential: The Possible Self
FOOTHILL – STEMentors Silicon Valley in partnership with Foothill College and the Science Learning Institute (SLI), hosts the Possible Self Expo, part of a larger three-day STEAM (Science, Technology, Engineering, Arts, and Mathematics) event on Saturday, April 29.
"Getting all the external organizations to participate was a massive effort. However, this places Foothill College in the leadership stage and at the forefront of the synergies and integration of Art, Humanities, and STEM," says Konstantin Kalaitzidis, Program Coordinator of the STEM Center. Foothill College is recognized as the leading community college in the country by Niche in 2023. 
The expo featured a diverse range of activities from the Dental Department, the Virtual Reality (VR) Lab, well-known Physics Show Producer Frank Cascarano, and Foothill College's own Data Science and Artificial Intelligence Club, Astronomy Club, Foothill College Allied Health Respiratory Therapy Department, among others.
Aldo Gonzalez, one of Astronomy Club's volunteers, expressed his joy in helping kids safely see the sun through their telescope, "It feels nice to share some knowledge and see how kids are interested in the field of STEM." 
The event's organizers invited organizations, companies, and groups to help create a more meaningful experience for the participants. Karl Welch (STEMentor Director) along with Konstantin and Sophia Kim (SLI Director), stressed the role these groups play in empowering kids to pursue careers adjacent to STEAM. Mr. Welch explains how they were exclusively hand-picked "based on their desire to reach out to specific communities, and their understanding of the need for equity and inclusion."
San Jose Public Library Maker [Space]ship is a maker space on wheels that offers a wide range of tools for students to explore. The Stanford Linear Accelerator Center (SLAC) also provided opportunities for students to sign up for a future internship. 
"Some organizations that are well known, such as NASA, have a strong DEI [Diversity, Equity, Inclusion] initiative based on the need for diverse thinking. Companies like NetApp, SLAC, New Relic, as well as organizations like Riekes, First Robotics, Lynbrooks Robotics, Playing at Learning, has incredible understanding on how to encourage students," said Mr. Welch.

The event was laced with themed seminars from Professors Lawrence Lew and Mona Rawal, professors from Stanford, and executives from the AI and Tech industries. The seminars were themed around the Future of Work and Ethics in  "Artificial Intelligence (AI), Retention and Equity."
The expo's mission is to stimulate and increase the interest of our youth and to empower and inspire all kids about careers in STEAM. Mr. Welch said that reaching an underrepresented demographic and convincing the parents to come on a Saturday morning and stay the whole day was a difficulty. However, "They are the most vulnerable and underrepresented communities in the STEM fields, and it is MOST important to keep on trying."
True to its mission, Foothill's Science Learning Institute (SLI), aims to advance equity and diversity in STEM at Foothill College by supporting students from underrepresented groups in their academic and career pathways in STEM.
Leave a Comment
About the Contributor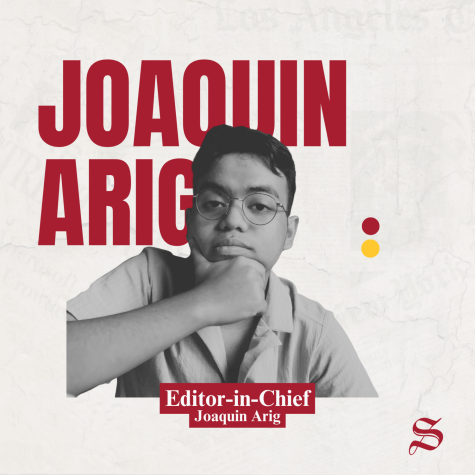 Joaquin Arig, Editor-in-Chief
Joaquin is a first-year Biology major at Foothill College and plans to pursue medicine. While this sounds relatively different from journalism, he has grown to love writing ever since his ninth grade English teacher introduced him to the field. This purpose is magnified upon realizing that his country, and our society in general, is marred by misinformation and disinformation that is prevalent and at an all time high.

He was the Associate Editor-in-Chief of his previous school's student publication in the Philippines, and currently works at Stanford University's SNF (nano@stanford) facilities as a junior intern. Other than writing articles, Joaquin loves to write poetry and do graphic design.