2023 Career Hacks Job Fair!
After a series of workshops held at the Hearthside Lounge, the 2023 Career Hacks Job Fair team is gearing up for its last installation — "LinkedIn 101" on February 15, before they host the final event in less than two weeks. Billed as "Career Hacks," these workshops, especially the job fair, is highly recommended for students who are looking for an internship.
The 2023 Career Hacks Job Fair will be held on February 22 at the Dining Hall.
Wulan, the student agent for the Office of Workforce Development, along with her peers, were excited to relay this information to a great number of students on campus for the past few weeks. You may have been seen tabling events and them walking with excitement with a huge signage to advertise the event.
"The event will be held on February 22nd and is a great opportunity for students and professionals alike to learn about the latest career trends and make valuable connections" said Wulan.
This event is cohosted by the Business & Entrepreneurship Club, the Business & Sciences Division, and the Office of Workforce Development.
For more information, you may visit: tinyurl.com/Career-Hacks-Series
Leave a Comment
About the Writer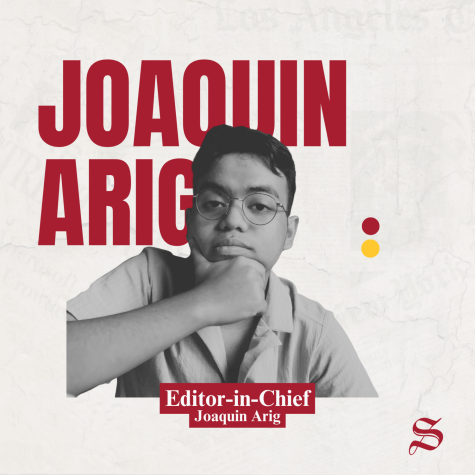 Joaquin Arig, Editor-in-Chief
Joaquin is a first-year Biology major at Foothill College and plans to pursue medicine. While this sounds relatively different from journalism, he has grown to love writing ever since his ninth grade English teacher introduced him to the field. This purpose is magnified upon realizing that his country, and our society in general, is marred by misinformation and disinformation that is prevalent and at an all time high.

He was the Associate Editor-in-Chief of his previous school's student publication in the Philippines, and currently works at Stanford University's SNF (nano@stanford) facilities as a junior intern. Other than writing articles, Joaquin loves to write poetry and do graphic design.