Club Day 2: The Re-Up
On the 10th week of the quarter — with finals looming on the horizon and transfer students rushing to submit their University Applications (due on the next day) — another Club Day event was held on the Library Quad at Foothill College.
Club Day has traditionally been the main platform that clubs at our college use to reach out to prospective members — it's an opportunity for Foothill students to survey the clubs on campus and join one that matches their visions, hobbies, or supplement their academic performance.
To attract more students to the event the ASFC had pizza catered, and music played by Foothill's own radio station (KFJC 89.3) for students attending.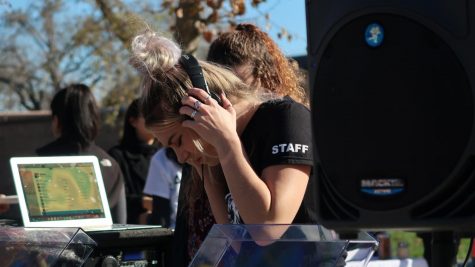 Emily Miller from the Foothill Veterinary Technology Program was there with her course buddies to promote their event, in the company of a stuffed toy dog. Miller commented, "I'm here because I'm proud of my program!" Their passion, and pride, was apparent in their showcase.
Just like many other club representatives present that day, they had squeezed the event into their busy schedules. "We actually have 5 minutes until the start of our [Vet Tech] class," Miller said.
Several clubs made their presence felt, putting the enthusiasm members have for their respective clubs on full display (and sometimes enticing with sweets) to generate interest in their communities. There were stem related clubs, such as the Math and the Chemistry clubs; student support clubs like the Extended Opportunity Programs and Services (EOPS) Club; social science related clubs such as the Psychology Club; goal-oriented clubs like the Pre-Law and Business and Entrepreneurship Clubs, and of course clubs promoting altruism like the Global Brigades.
The Global Brigades are a student-led, non profit organization which does volunteer work to improve the lives of people in rural communities. They will be going to Honduras next year to give medical aid where it is needed most — yet not readily available.
According to Sabrina Zamora, "the global brigades take an annual trip down to Central America… to help communities out by opening day clinics, and visiting different communities, and helping build things like sanitation stations!"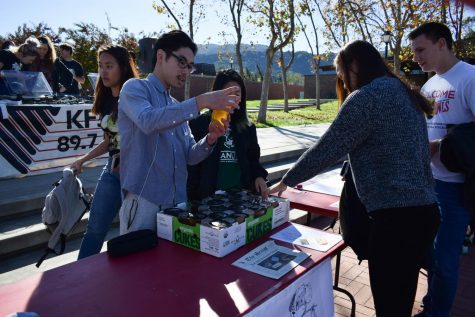 Yet in regards to the club day event itself, she had mixed feelings.
"I kinda wish this was a little bit earlier in the quarter, especially instead of it being so close to finals and a bunch of midterms — but the ICC and ASFC did really try their best to host this."
Despite the somewhat inconvenient date, the club booths were manned by smiles and laughter.Students interested in starting a club of their own can contact the Interclub Council — where general information on clubs is also available.
Leave a Comment