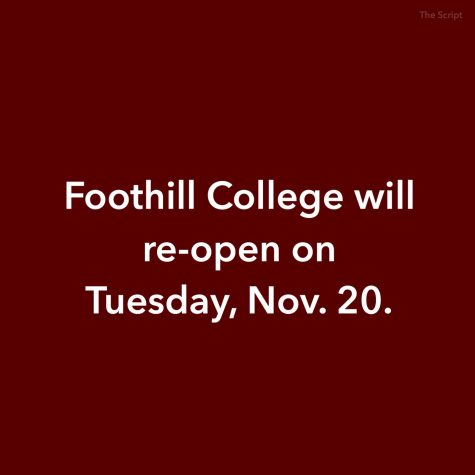 Sarah Hamidi, Staff Writer

November 19, 2018
After three days of campus closures, Foothill College will resume classes on Tuesday and Wednesday. "Due to improved conditions for the rest of the week (and need to resume the teaching and learning process for students), Foothill College will open its campuses tomorrow (Tuesday) and Wednesday. Face ...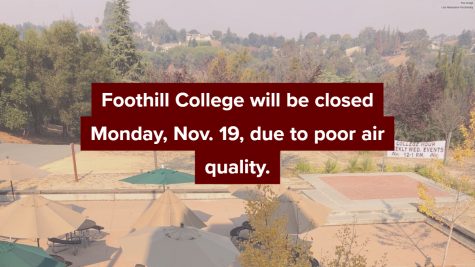 Sarah Hamidi and Liza Mamedov-Turchinsky

November 19, 2018
A Foothill-De Anza District emergency notification sent to students at 4:27 p.m. stated that classes will be canceled on Monday, Nov. 19, due to poor air quality. Though air quality in the Bay Area has improved slightly, district leadership decided to close campus "in abundance of caution for heal...