Eman Magzoub, Staff Writer

February 24, 2018
"Ew, your color is like chocolate." said a little girl in disgust. It was the first time I had heard that word being used in a negative way. Chocolate. Everyone loves chocolate. How come my chocolate colored skin was gross to them? As a five year old, I didn't get it -- but it still spited ...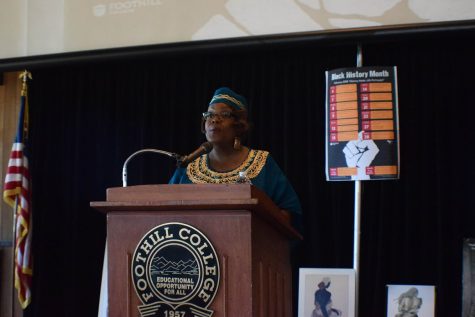 Zahra Muzaffar and Aisha Chabane

February 13, 2018
Every seat and every inch of wall space of the dining room was filled as the Foothill College community awaited the Opening Ceremony of Black History Month this past Wednesday. The event honored the 50th anniversary of the assassination of Dr. Martin Luther King Jr, an iconic figure in the fight for civi...