Devaki Dikshit, Managing Editor

November 19, 2018
Smoke from the wildfire in Butte County has resulted in dangerous air quality throughout the Bay Area -- on Thursday evening, the Air Quality Index in Los Altos measured between 230 and 250 according to AirNow, a service of the EPA. Foothill College, along with universities and school districts statewide,...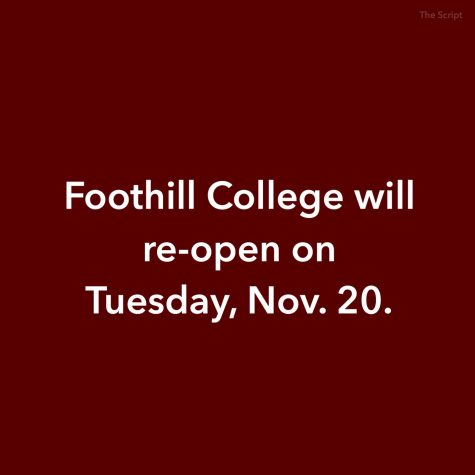 Sarah Hamidi, Staff Writer

November 19, 2018
After three days of campus closures, Foothill College will resume classes on Tuesday and Wednesday. "Due to improved conditions for the rest of the week (and need to resume the teaching and learning process for students), Foothill College will open its campuses tomorrow (Tuesday) and Wednesday. Face ...