Weathered Style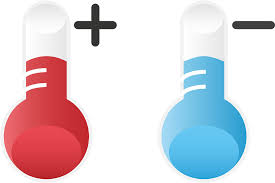 Hang on for a minute...we're trying to find some more stories you might like.
These days, it seems as though the weather insists on playing games with our emotions. It's far from unusual to wake up to the sound of light rain; leave the house just as the sun is coming out; take lunch to the windiest of conditions; then finally hit the road home with the backdrop of an insufferable winter's eve. With all of the ups and downs California insists on inflicting upon us, how, in the inferno, are we expected to be properly suited for the current forecast? Luckily, this is where things become especially fun. Whether you deem yourself a head to toe fashionmonger, or a whole body fashion faux pas, everyone should be worthy of donning a weather appropriate-look that provides comfort.
"
Whether you deem yourself a head to toe fashionmonger, or a whole body fashion faux pas, everyone should be worthy of donning a weather appropriate-look that provides comfort."
A breathable fabric can easily become your best friend because it generates a feeling of relaxation that will relieve your body of stress and help you conquer your busy schedule. Cotton has the best reputation as it absorbs and releases perspiration quickly. The fabric's breathability makes it capable of keeping you cool during the summer and warm in the winter. A sound option for when a hint of cold enters your sunny day is a cotton, long-sleeve hooded shirt. It may sound masculine but you'd be surprised by how many feminine options are available in this style as well. As one of the latest trends, a long sleeve hooded shirt can easily be found in solid colors, or with a clever graphic for those who enjoy a sportier look. This style compliments both male and female genders and can supply equal benefits to all body types. When a minute breeze gathers and a chill is present, your arms and shoulders will thank you for the mild coverage. This blustery development leads me to my succeeding course of action in properly handling California's wayward weather.
When outside conditions become colder than expected, it can be easy to overreact and throw on a down bomber jacket. Unfortunately, it's only a matter of time before you're looking for a corner to stuff that hotbed of feathers and polyester in. With that being said, it's a rare occasion that a Californian will truly feel the need to bundle up in East Coast ready gear. When searching for appropriate recourse, a denim jacket may be just what you need but aren't looking for. The denim approach has been around for a number of years but seems to never go out of operation; this may be due to the popularity of the inner workings of its construction. The material carries the benefit of breathability because it is derived from cotton. The tightly woven method that is used to create this fabric makes it highly durable and easy to absorb moisture. One of the best things about exhibiting this option is that there literally are no rules when pairing it with another article of clothing. Whether you're wearing pants or leggings; a skirt or dress; a denim jacket will always blend with your style effortlessly. Another plus to taking the denim route is the ability to keep it simple with one of few blue shades, or opt for a more personalized approach by adding patches or a number of pins (which is a current fashion craze) to the lapel or chest. Lastly, both masculine and feminine looks can indulge in this trend, making shopping with a partner all the more efficient.
Regardless of whether you're hustling from class to class, or running daily errands, no one wants to be left out in the cold or roasting in the sun. Next time you feel a sudden gust of wind, stay calm and remember that you are fully capable of overcoming your cyclone of a wardrobe. Simple and chic options do exist, and thankfully, are more than prepared to carry you through any weathered style.