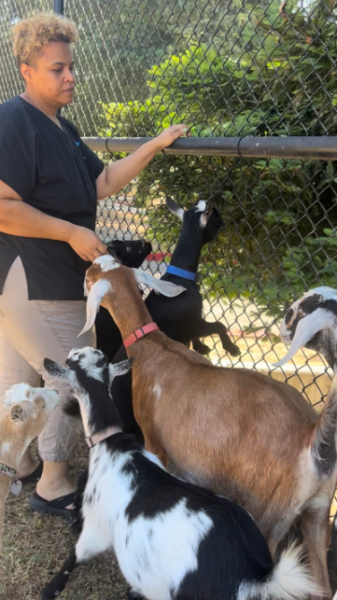 The Veterinary Technology Program is one of the many programs offered at Foothill College. Program Director Shaelyn Stonge-Cole granted the Foothill Script a visit to their facilities to showcase the amazing world of veterinary medicine and the fun-loving goats that surely no one would pass up to play with!
The program boasts a huge laboratory in the lower campus which is a vet clinic where students and staff perform surgeries on animals. According to Ms. Shaelyn, their students "get to work with rats, mice, rabbits, dogs, cats, horses, and cows" among others. A "fake" pharmacy is housed in the lab with all the medications that animals need. This includes typical stuff in a medicine cabinet, such as aspirin, to the more exciting ketamine and fentanyl. "With a few exceptions, all the medications that we use in veterinary medicine, we use in human medicine too," she said. Their services include the treatment of shelter animals to privately owned pets. 
As such, students will surely be immersed in this program featuring key equipment and tools for hands-on training. Life-sized (slightly terrifying) stuffed animals are used for CPR training, manual chest compressions, ultrasound, and taking X-rays. Along with staff, students with adequate skills will treat live animals in a surgery suite. Though there are many similarities in animal and human medicine, there are some key differences. "I would say that the biggest difference between human medicine and veterinary medicine is cooperation," said Ms. Shaelyn.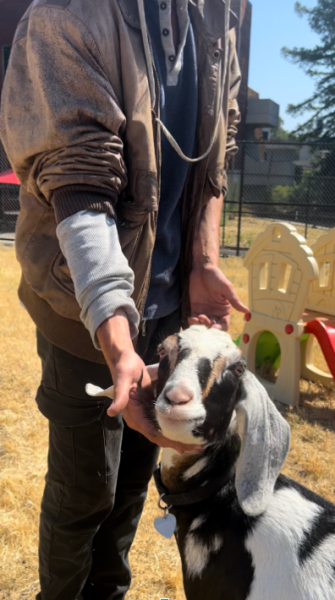 The most familiar faces of the program roam in their playpen, which some of us students might have seen on the drive down the hill. "They [goats] are pretty obnoxious," Ms. Shaelyn said as she introduced the adorable creatures. "Their names are Roberta (brown Nubian), Ororo Munroe aka Storm from X men (speckled Nubian), Maya (black and white Nigerian Dwarf), Raven (larger black Nigerian Dwarf with purple collar), Zora (smaller Nigerian Dwarf with blue collar), and Penelope (cream and white Nigerian Dwarf)."
The vet tech staff shared that they are very excited about getting cattle in the next couple of years. "The great thing about having cattle and these guys [goats] here is students are getting constant handling experience," Ms. Shaelyn told us. Towards the end of our exclusive interview, she walked the goats up the hill and then ran back to get them to run — and the scene of stampeding goats was one of the most charming things ever. And apparently, these playful creatures absolutely love munching on redwood! 
The Vet Tech program is a two-year curriculum that starts with the basics like restraining animals, observing their behavior, and running anesthesia. "There's such a need for veterinary technicians because every single clinic is short-staffed. Any student who wants to work for a vet clinic has a job before they graduate," Ms. Shaelyn said about the many opportunities that come with the program.