The Opioid Crisis: A Public Health Emergency
November 5, 2017
America consumes approximately 80 percent of the global opioid supply — every adult in America can have "a bottle of pills and then some." U.S. Surgeon General Vivek Murthy said at the 2016 drug abuse summit. On October 26th, President Trump announced the opioid crisis as a public health emergency due to its severity and detriments to Americans: America's Center for Disease Control and Prevention (CDC) has published that 1000 people are treated in emergency departments for improper usage of opioids daily. And California isn't excluded from the crisis.
With the advent of an opioid epidemic, it is important to understand what opioids are. According to the National Institute on Drug Abuse (NIH), opioids are medications that interact with receptors in the spinal cord and brain to disrupt the signals of pain.The problem is that opioids also activate reward areas in the brain which cause euphoria, which is why they are often abused.  
Some professionals in the medical field point out that not all opioids are legally acquired, but according to the country's Surgeon General, America has "nearly 250 million prescriptions for opioids" written annually — a testament to how readily available opioids are to the American public. What has resulted from these narcotics' combined potency and accessibility is a nationwide opioid crisis that claims about 100 lives every day.
"
Is California safe from opioids? The definitive answer is no"
Opioids are now the leading cause of death for Americans under the age of 50; these drugs resulted in around 64,000 deaths in 2016, more than gun or automobile related deaths, and the trend is that the problem is worsening. This issue affects the entire age spectrum in America; toddlers and young children are increasingly found unconscious or dead after consuming an adult's prescription opioids, and infants are often found to be opioid-dependent from birth.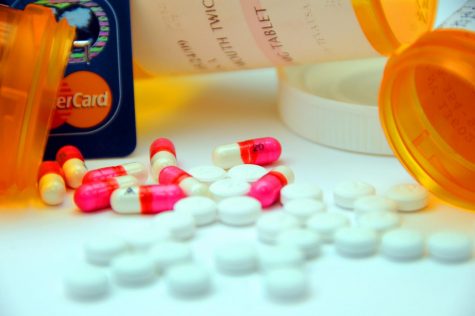 Is California safe from opioids? The definitive answer is no. Santa Clara county loses 7 people per 100,000 to drug overdose deaths; Santa Cruz loses 18 per 100,000, and San Francisco loses 23 people per 100,000. Even on our campus, there is work being done to combat potential opioid abuse: in 2016, the Foothill-De Anza law-enforcement agency became the first in Santa Clara County to carry an antidote to opioids. Patrol officers of the Foothill-De Anza Community College District Police Department began carrying Naloxone — a drug used to counteract opioid overdoses (also known as Narcan) — last year to better save lives.
Correspondingly, Foothill-De Anza officers are trained to save an individual on campus who has an opioid overdose. This includes identifying an overdose, proper positioning of an overdosed patient, first aid techniques, and of course the proper administration of Naloxone. The training was reviewed by the Santa Clara County Emergency Medical Services Agency for content and medical competence. "A lot of these overdoses are not necessarily street drugs like heroin. Some of these are prescription medications," said Ron Levine, Foothill-De Anza College District Police Chief. 
Though some police officers in the Bay Area are equipped to handle opioid overdoses, the rate at which residents use and need treatment for opioids remains unsustainably high.
This story is part of a continuing series on the Opioid Crisis. Check back frequently for updates and additional chapters. 
Photo: Wolf Administration Holds a Press Conference Expanding Access to Naloxone | via CC