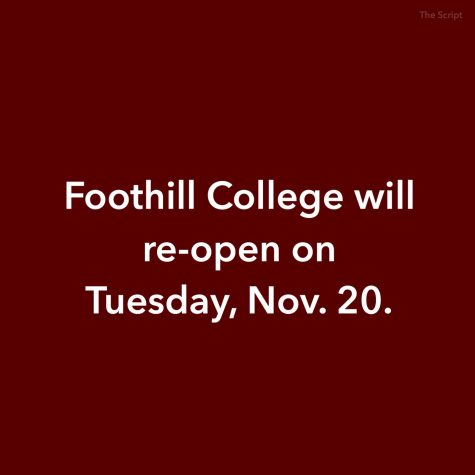 Sarah Hamidi, Staff Writer

November 19, 2018
After three days of campus closures, Foothill College will resume classes on Tuesday and Wednesday. "Due to improved conditions for the rest of the week (and need to resume the teaching and learning process for students), Foothill College will open its campuses tomorrow (Tuesday) and Wednesday. Face ...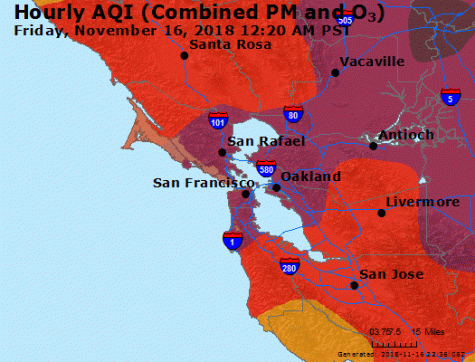 Liza Mamedov-Turchinsky, Editor-in-Chief

November 16, 2018
As air quality continues to worsen in the San Francisco Bay Area, cities have opened public spaces for anyone seeking refuge from wildfire smoke blanketing Northern California. Air pollutants from the Camp Fire have created very unhealthy or hazardous conditions in the region expected to continue thro...