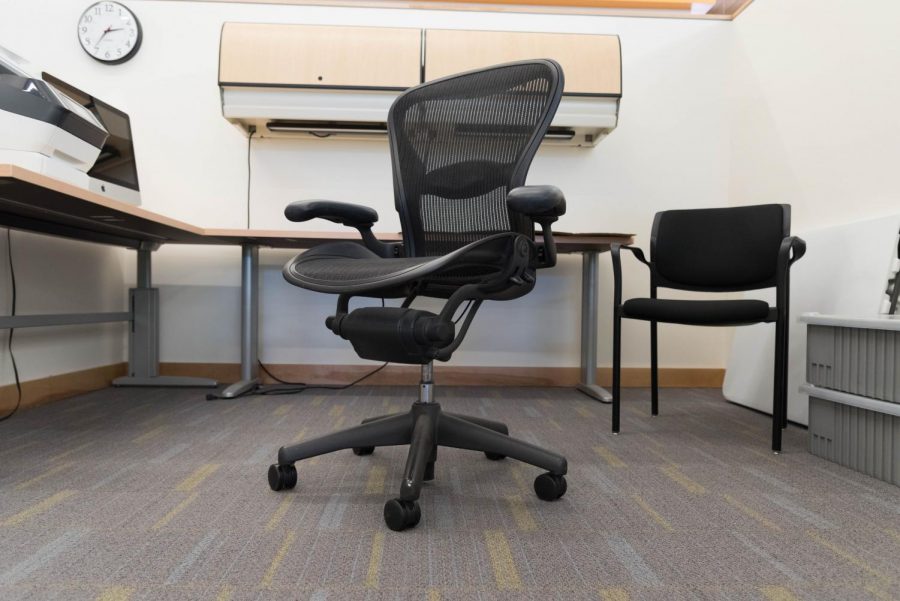 Kathy Honcharuk
Michael was talking. He had been talking for a while now, but Gretchen had long since stopped listening. The importance of the speech was not in the words — Michael could spend the next hour talking about nothing if he wished — the true power was in the time it took up, in the unbreakable hold Michael held over the assembled crowd.
The crowd of their coworkers was gathered facing Gretchen and Michael in a loose attempt at a circle. The office floor at Wilhelm's had been made to pack cubicles, not people, which forced people to sit on desks and peer over partial walls and to crush into the aisle until it was close to bursting, all of them craning their necks to keep an eye on the action. They stood there in their shirts colored like chalk, their faces carefully blank, pallid and inoffensive. Gretchen hated them with the same fury that the devil hates God. She would communicate that if she could, would cook the spineless feckless worms where they stood with the heat of her gaze, but they would not look at her. They looked at her feet or at Michael, or at the six wheels of her office chair.
Gretchen possessed one of the only chairs in the entirety of the Wilhelm's office floor that had all its wheels. It was fitted with a temperpedic pillow prescribed for her scoliosis, and so soft it felt like leaning back into a mattress. It had been her throne, and the Wilhelm's floor had been her kingdom. Just yesterday she had owned each and every one of them, and now they stood and nodded their heads and avoided her gaze and listened to Michael.
In her lap Gretchen's hands appeared neatly folded into each other, but the one on top squeezed and squeezed like she was trying slowly break her fingers in a vice but couldn't quite get the pressure high enough. All the while Michael droned on and on and on.
"So you see, Gretchen," Michael said, content to finally reach his point. "You're just not what we want here at Wilhelm's. We've come together and discussed what we want this team, this family, to be like, and you're not it. We have to ask that you leave. You can, of course, dispute this with upper management, but I'm sure we can all agree that we don't need them to get involved."
The words "upper management" fell over the crowd like a spell, and a shudder rippled through the them.
There was no question of being able to get upper management involved. They wouldn't care how the floor was run as long as it brought in money. There would be no help offered there. If Wilhelm's was a normal company, this would be the point where she would go and complain to HR, but as it stood this wasn't an option.
She looked around. Her coworkers seemed emboldened by Michael's statements, and now they dared to look at her chin and forehead, and there they directed expressions of timid resolve.
"So you're firing me."
"Well, I suppose those can be the words you decide to use." Michael said, trying not to be too obvious in his enjoyment.
"You can't fire me." Gretchen said, tightening her jaw. "You can't fire me, because I quit." She spun round in her chair and then stood with a force that sent it careening back into Michael's legs. She stormed away, Michael's indignant shouting at her back.
The sun shone blindingly brightly down on the street outside the Wilhelm's office building and it took Gretchen's eyes a minute to adjust. The street was empty of pedestrians and cars, the only people around were the ones already tucked away in the neighboring buildings hard at work in their offices. Gretchen turned away from them, heading for the nearest bar that was far enough to be off her former coworkers' radar. If Wilhelm's was a normal company she would have been walking out of the neighborhood with six years in sales and management. But Wilhelm's was not a normal company. She had just been assured a six year gap in her employment history, and she planned to drink a hole in her head to match.